Topic
RISING PROTECTIONISM IN THE AGE OF GLOBALISATION
Free and fair trade are at the heart of international community's agenda on sustainable development. Laid out in 2015, the agenda promotes international cooperation as means to achieving set forth goals. ECOSOC[1] is a crucial committee under the UN that oversees the impact of trade partnerships and disputes on economic and social aspects of sustainable development goals, and is therefore a suitable platform for discussion and debate on the topic.
On that note, the annual discussion under economic and social committee's platform in 2019 will be the impact that rising protectionism has on economic development in ever-globalized world.The international community has begun to realize that unilateral trade moves, protectionist measures and potential trade-wars could lead world economy to recession.
The SDG number 17 promotes a universal, rules-based, open, non-discriminatory and equitable multilateral trading system under the World Trade Organization[2]. However, recent practice has shown that the WTO[3] might not be able to solve accumulating trade disputes that occur in the age of globalization.. The question is being raised, is the WTO format outdated, and if it is what could be done to stop the outflow of unilateral protectionist measures?
Furthermore, if integration on a large scale and free trade that comes with it are replaced with unilateral decisions and protectionism, there will be inevitable changes felt across economic sectors such as financial markets, employment rates, and consumer prices. Cultural integration and collective defense may also come in question. Multilateral trading system could be in jeopardy itself.In order to avoid these repercussions the following points will be discussed:
Complexity of protectionist measures and impacts it can have on economy can be observed in financial markets. Imposing tariffs on imported goods and open threats of trade wars have a negative impact on a core basis of financial markets which is trust. Investors are keen on pulling out their money fearing retaliatory measures and possible market meltdowns and instead invest their money in sovereign debt bonds. Furthermore, insecurity rising from broken trade deals and especially fears around no-deal Brexit, may harm the forex market[4] and have a negative impact on most common cross currency pairs. In addition to that, universal system of interbank communication or SWIFT[5] has been under a lot of pressure to cut of certain nations from its services. With that being said, the emphasis has to be put on ever growing risk and new possibilities for hedging investments.




The United States introduction of import tariffs on steel and aluminum, followed by retaliatory measures from China, Japan and other countries with large trade surplus, raise the real possibility of a global trade war. Occurring as a side effect of protectionist measures, trade war attempts to protect domestic industries and create jobs within the borders. Even though it may have positive outcomes in the short-run, it will most likely result in tariff increases greater than anything we have witnessed in recent history. UNCTAD[6] research shows that average tariffs could rise from imperceptible levels to as high as 30% for US exporters and 35% to 40% for EU and Chinese exporters, respectively. Amidst these problems, other factors such as the global energy transition, renegotiation of milestone free trade agreements such as NAFTA, have to be taken into consideration as well.


Protectionist measures can be seen in a spree of sectors, ranging from steel and aluminum and all the way to solar panels, washing machines. Agricultural sector is not excluded, with many countries sticking up to their subsidies programs and creating distortions on the market. In addition to that, this sector has been caught in the middle of cross-fire between the two largest economies. Thought, it has been argued that these measures can create jobs, a new study from World Bank shows negative impact of up to 3% on world exports and 1, 7% on workers income[7]. Similar study from the IMF has shown that protectionist measures can lead up to rising consumption prices and decreasing consumption volumes[8]. The question is what impact will these measures have in long-term and how successful can new initiatives in emerging markets such as China's OBOR[9]and New Development Bank[10] be?


Countries like China are being accused of forcing foreign companies to disclose their intellectual property in order to access their market. By imposing protectionist measures, nations are trying to reduce the on-going intellectual property theft. However, in a globalized world modern businesses rely on complex international supply chains. The sweeping support for economic nationalism is pulling the world towards isolationist protectionism which will without a doubt have great impact on areas such as global efforts to combat climate change and ensure peace and prosperity for all. There will undoubtedly be question raised upon long-term business contracts between the countries and periods of turbulence and greater volatility are going to occur. With its impact on cultural integration and collective defense this issue is even more complex and multidimensional.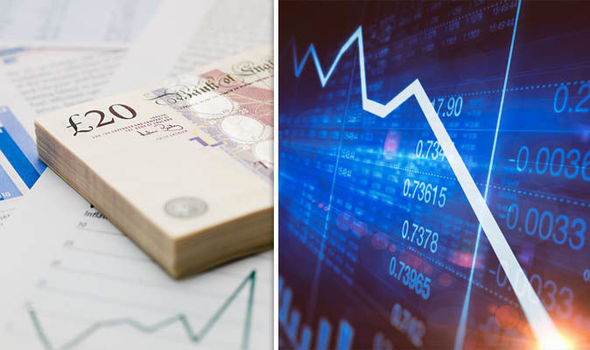 In a time which is defined by globalization and complex relations between all nations, a trade war seems rather counterproductive and unnecessary. All factors mentioned need to be discussed in order to find rational solution that will be acceptable for anyone involved.
pointed out by the General Secretaryof China, Xi Jinping, no one will emerge as the winner in a trade war.
[1]Economic and Social Council- (https://www.un.org/ecosoc/en/about-us)
[2] Sustainable Development Goals-( https://www.un.org/sustainabledevelopment/globalpartnerships/)
[3]World Trade Organization- (https://www.wto.org)
[4]Forex market is a market for trading currencies. (https://www.investopedia.com/terms/forex/f/forex-market.asp)
[5]Society for Worldwide Interbank Financial Telecommunication (https://www.swift.com/)
[6]UN Conference on Trade and Development- (https://unctad.org/en/Pages/Home.aspx)
[7]Based on a study conducted by World Bank (http://blogs.worldbank.org/trade/impacts-global-trade-and-income-current-trade-disputes)
[8]Based on a study conducted by International Monetary Fund (https://www.imf.org/external/pubs/ft/wp/2006/wp06155.pdf)
[9]One Belt One Road initiative (http://english.gov.cn/beltAndRoad/)
[10]New Development Bank formerly known as BRICS Investment Bank (https://www.ndb.int/)