Topic
ACHIEVING WOMEN'S RIGHTS AND GENDER EQUALITY WORLDWIDE
Women's rights have been a contentious issue for decades- it can with certainty be said that women's rights remain an important topic for discussion and for a productive debate. The United Nations has shed a new light on the importance of achieving women's rights and gender equality with the recently-developed 17 Sustainable Development Goals (SDGs), particularly goal 5 which highlights the importance of achieving gender equality and empowering all women and girls. Women have a critical role to play in the SDGs, as they do in all aspects of life. The important task onwards for the international community is recognizing the utmost need for gender equality and addressing the lack thereof.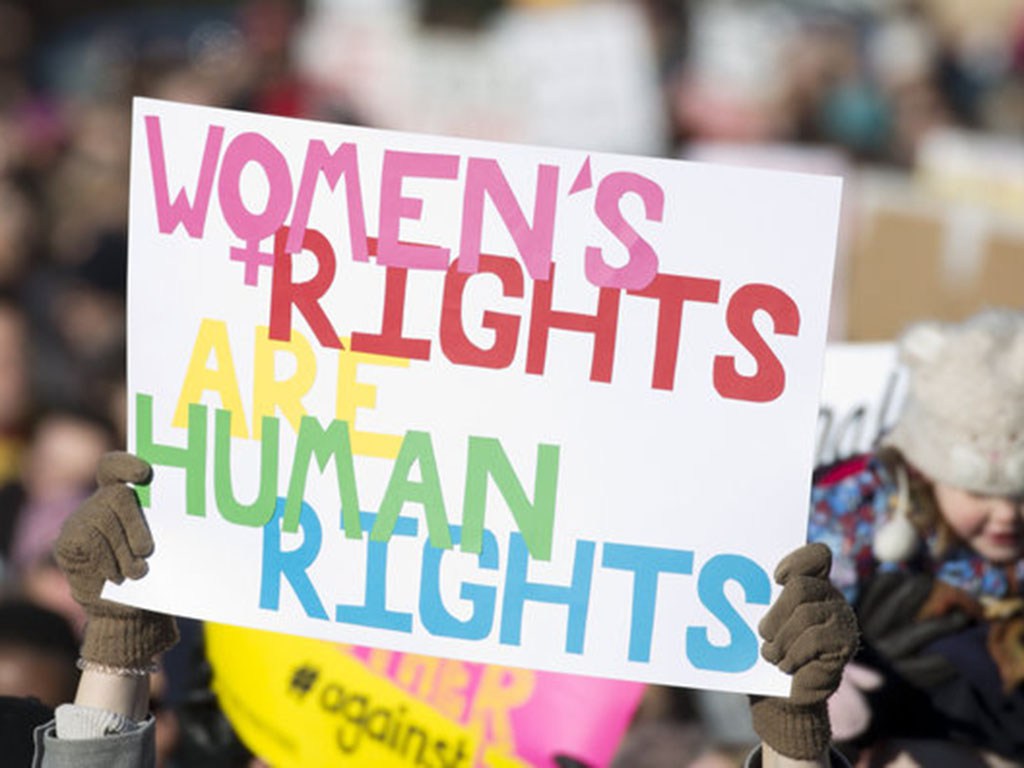 By providing women and girls with equal access to education, health care, decent work and representation in political and economic life, we can fuel sustainable economies and benefit societies at large. Economic, political and social empowerment of women should be viewed not only as the objective, but also as a part of the solution to the most pressing global problems.Throughout history women and men have fought for their equal rights in all respects. The women's rights movement in the 19th century and the feminist movement during the 20th century are largely acknowledged as times during which the majority of the international community included women into public and political life and started the battle against sex-based discrimination. Some of the most historic accomplishments of this time are women obtaining the right to vote; right to bodily integrity and autonomy; right to be free from sexual violence; right to hold public office; right to have equal rights in family law; right to work and have fair wages; right to own property and right to education… The landmark Declaration of Human Rights, adopted by the General Assembly in 1948, reaffirms that "All human beings are born free and equal in dignity and rights" and that "everyone is entitled to all the rights and freedoms set forth in this Declaration, without distinction of any kind, such as race, color, sex, language, religion, … or other status."The Universal Declaration of Human Rights is one of two international human rights treaties that make the 'International Bill of Human Rights', along with the International Covenant on Civil and Political Rights (ICCPR). ICCPR provides the legal framework for preserving human rights and addressing violence against women. Some of its articles, relevant to achieving gender equality, include right to non-discrimination and the right to an effective remedy, guarantee of protection against discrimination, right to marry with free and full consent…
Despite the overwhelming accomplishments and positive development towards achieving gender equality in the last two centuries, there are still too many countries that rely on discriminatory cultural practices and beliefs that limit and prevent women's rights. Globally, 750 million women and girls were married before the age of 18 and at least 200 million women and girls in 30 countries (located in Africa, Asia and the Middle East) have undergone Female Genital Mutilation (FGM). The opposition to the practice has raised difficult questions concerning its cultural relativism, severe health consequences and the lack of universal human rights. Moreover, about one third of developing countries have not achieved gender parity in primary education. In Sub-Saharan Africa, Oceania and Western Asia, girls still face barriers to entering both primary and secondary school. One in five women and girls has experienced physical and/or sexual violence; 49 countries still have no laws that specifically protect women from such violence. In 18 countries, husbands can legally prevent their wives from working. In 39 countries, daughters and sons do not have equal inheritance rights. In addition, women still face rampant work discrimination, sexual or physical harassment in the workplace and prejudices upon recruiting. In addition, many women work minimum wage jobs in disproportionate figures when compared to men. Even though women have made important inroads into political office across the world, their representation in national parliaments at 24% is still far from parity.
Contrarily to the positive development these figures prove that women's rights all around the world are stagnating; and the staggering figures should not be left unaddressed.
We challenge our delegates to ask themselves the following questions:
What are the main methods that should be used to achieve women's rights?
To what extent does a community have the right to follow their cultural practices and beliefs, even when they collide with the universal human rights law?
What is the best way to approach and eliminate harmful practices such as child and forced marriage and Female Genital Mutilation (FMG)?
How do we ensure that women are treated without discrimination in the workplace and are afforded the same labor rights?