Topic
PREVENTING AND ELIMINATING CHILD, EARLY AND FORCED MARRIAGE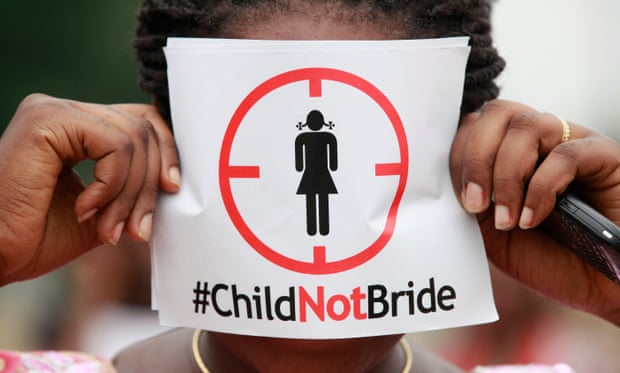 What is Child, Early and Forced Marriage (CEFM)?
Child marriage, or early marriage, is any marriage where at least one of the parties is under 18 years of age, while forced marriages are marriages in which one and/or both parties have not personally expressed their full and free consent to the union. CEFM represents a human rights violation and a harmful practice that disproportionately affects women and girls globally, preventing them from living their lives free from all forms of violence.
Culture, social life and health
Child, Early and Forced Marriage has a long history, and because of that, in some cultures it is deeply ingrained into the lifestyle. Two major phenomena which support and justify this practice are tradition and religion. Young girls are expected to fulfill their role of a housewife, and soon after the role of a mother, resulting in great limitations of life choices. This act is also seen as a protective measure, representing an effective way to prevent premarital sexual activities. The other crucial factor of the CEFM practice is poverty. Owing to the material insecurity, parents often sell their daughters as brides, justifying themselves as unable to support their children anymore.
As a result of gender inequality, poverty, and social pressures, CEFM became one of the main negative consequences on the physical, physiological, emotional, sexual and reproductive health of children. CEFM disrupts education, limits opportunities for empowerment and prevents full participation in economic, political and social life. Children married too early are also more likely to experience domestic violence, abuse and discrimination. While boys can be subjected to child marriage, the practice affects girls in greater number and with graver consequences. Although the proportion of women who were married as children decreased by 15 per cent in the last decade, the prevalence rates of child marriage, early union and adolescent pregnancy remain high, particularly in some regions.
One of the main causes of death among girls aged 15 - 19 are complications in pregnancy and early childbirth, as well as infant mortality and preterm birth. Often, girls in child marriages do not have access to adequate health and contraceptive services, owing to geographic location or the oppressive conditions of their lifestyle; therefore, they are more vulnerable to HIV and other sexually transmitted infections.
The current situation
Nowadays, the number of CEF Marriages has decreased in most parts of the world, but such practices are still existing in some regions such as the Sub-Saharan Africa, Latin America, Indian subcontinent and the countries of the Middle East. Even though the United Nations are trying to tackle this problem, Early, Child and Forced Marriage still remains an obstacle to the full achievement of better health for children and adolescents. It is one of the most prevalent human rights violations, sparing no country. Its activities represent an extreme manifestation of unequal power relations between adults and children, but men and women as well, and it is deeply entrenched in both private and public spheres of life.
Questions:
What are the greatest obstacles in eliminating Child, Early and Forced Marriage?

How should the Human Rights Council approach this problem?

How can we enhance the cooperation between Member States in order to achieve a better future for children affected by this phenomenon?